Repurposing has been celebrated by Maker Culture communities as a means of creatively responding to the ecological and economic crises.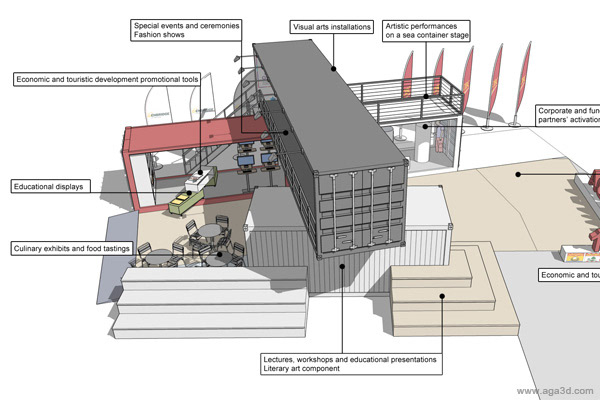 Re-purposed shipping containers were used to design this entertainment structure.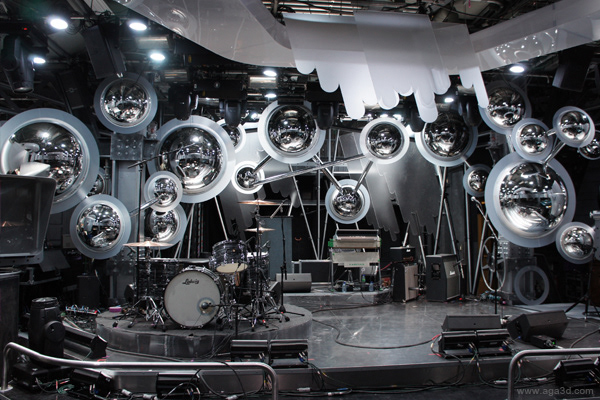 Mylar security mirrors were repurposed to create this studio stage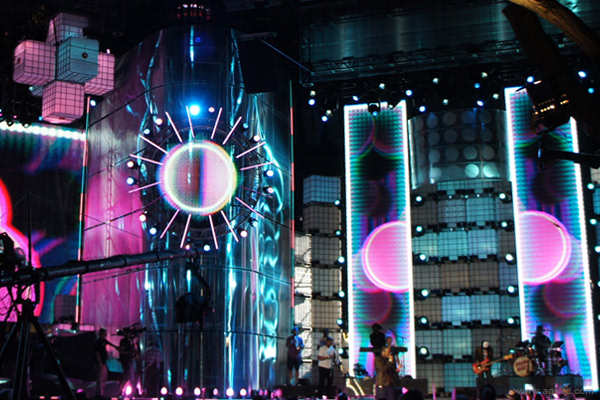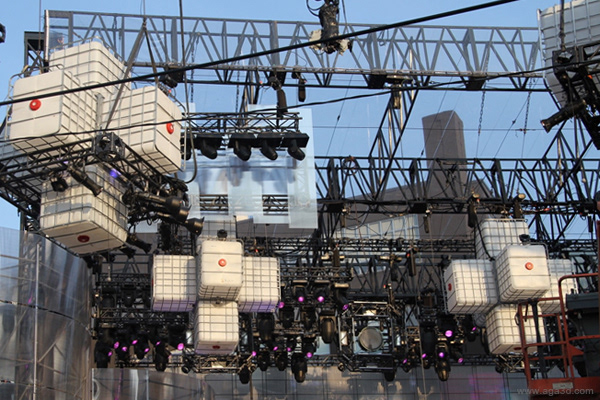 White/translucent Intermediate bulk containers (IBC) are designed to be stacked vertically one atop the other and can be easily moved using a forklift or a pallet jack. They were perfect to be repurposed as a colorfully lit background for MMVA concerts.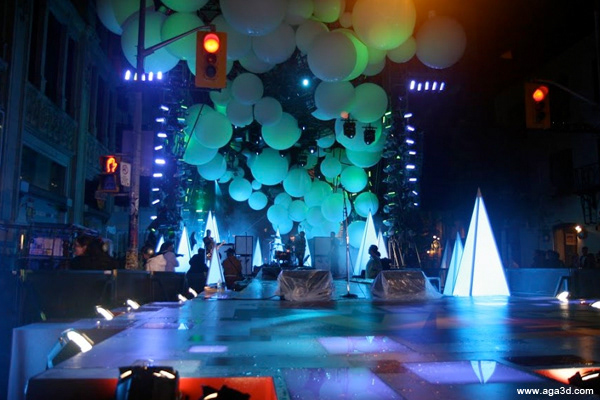 Meteorological balloons are durable, reusable and can be used in serious winds without tearing.