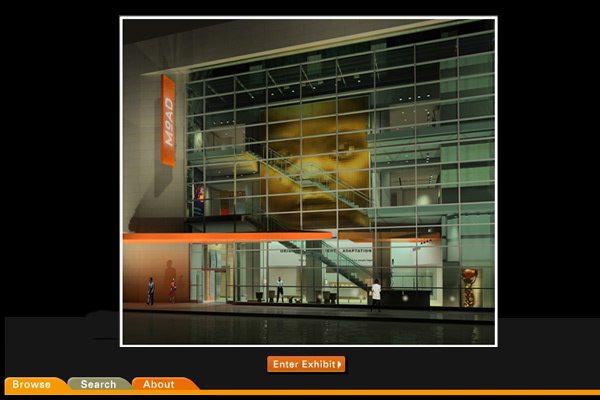 Project: On-line Exhibit:
3D Prototype | Virtual Exhibits Curation | Virtual Exhibit Production
Client: Museum of the African Diaspora
Location: San Francisco, California

The Museum of the African Diaspora (MoAD) is a San Francisco based nonprofit organization that was conceived as a part of the economic and cultural revitalization of downtown San Francisco. AGA helped to launch MoAD as a dynamic, world class institution that brings people of all ages, ethnicity and backgrounds together. Collaborating with the museum staff, branding specialists, exhibit designers and architects AGA produced introductory video and interactive materials for fundraising and marketing. AGA developed script and visual materials including 3D prototype, curated virtual exhibits and virtual tour of the MOAD's architecturally stunning space.
 
Master plan and content: Lord Cultural Resources
Architect: Freelon Group Architects
Identity Program, Exhibit Design, & Signage: Susman/Prejza