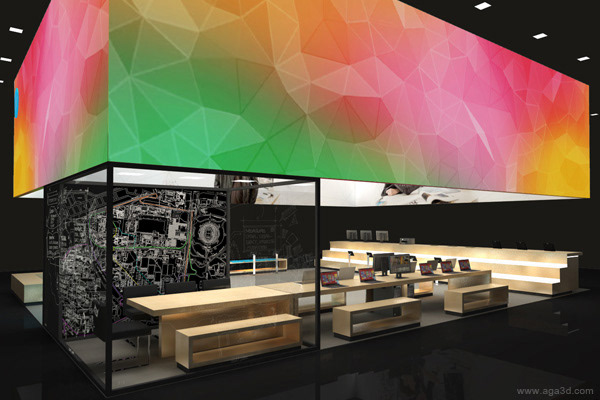 Project: HP Trade Show Program
Services: Creative Strategy | Concepts | 3D Prototypes
Client: Kubik
One of many concept designs for HP inclusive exhibit space, where everybody is welcome to seat around. Technology today allow us to roam freely, from tables and desks. Different seating / standing options and casual, collaborative space, provide 'hands on" experience with HP products.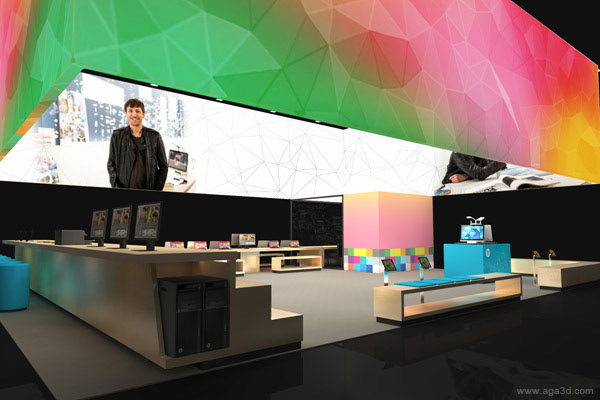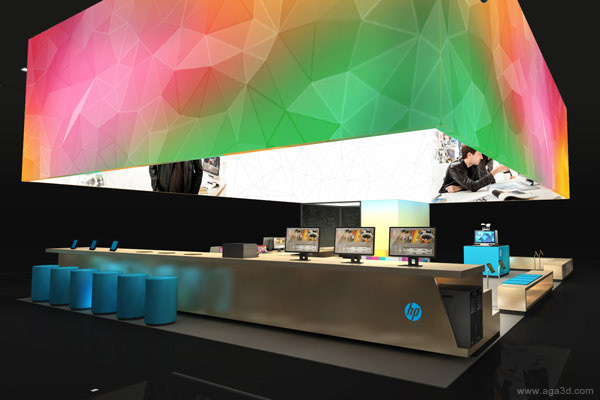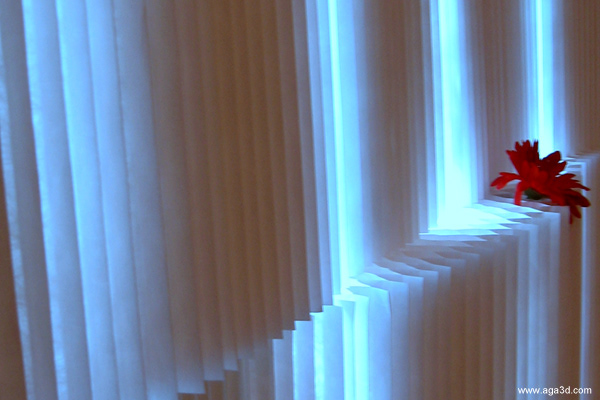 Project: Algoma University Exhibit, Toronto's Ontario Universities Fair
Services: Design and Fabrication Management
Client: McDonnell Haynes
The AlgomaU booth was created using innovative Molo softwall - translucent, fire retardant and modular (multiple blocks can be snapped together) This flexible in shape and size wall can be transported and set-up anywhere to alter the space at whim. The delicate honeycomb pattern which evokes origami and Japanese paper-craft, came to life with light transmitted through its delicate pattern of translucent fibres and pleats.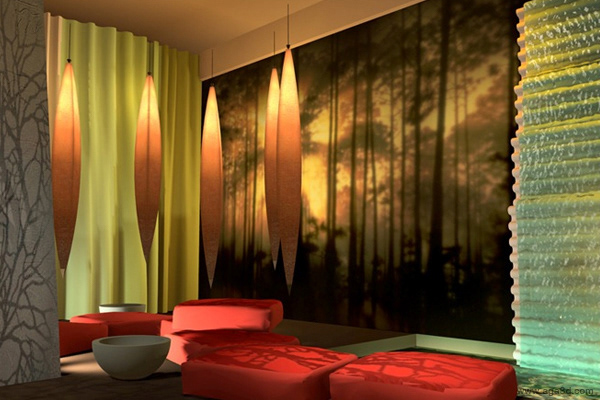 Project: Lightfaire Exhibit, New York
Services:  Digital Environment | Theatrical Lighting Effects using gobo filters Animations | Video Production | Sound Editing