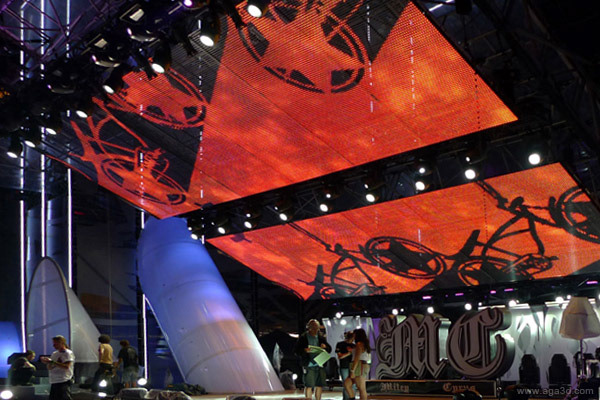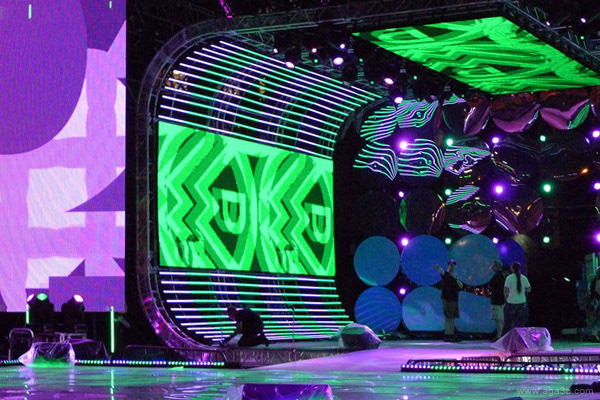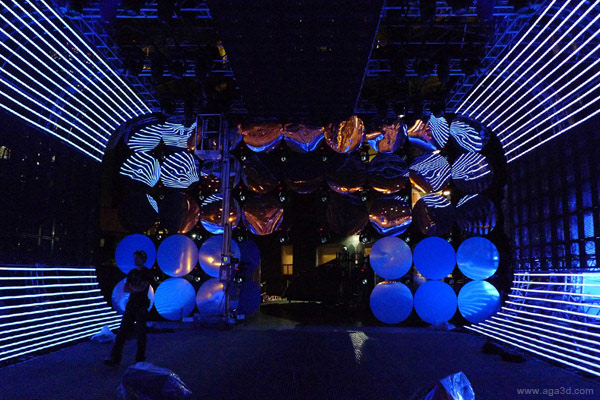 Project: MuchMusic Video Awards
Services: Design Management (six years in a row)
Client: BellMedia
MMVAs (MuchMusic Video Awards) is a large street party, to honour the year's best music videos, with 10,000 fans and millions engaged on multiple media platforms. It takes a village to put on the MMVA. It is complex from a logistical standpoint, with creative, safety and technical requirements and a huge amount of gear for the set-up. For six years we've worked developing different show themes, providing Design Management services for all outdoor and indoor stages and accompanying events.
Measuring 180 feet wide and as high as 70 feet, the main outdoor stage takes two weeks to build and 6 months to design, to give "best seat in the house" for the crowd watching the show live, on TV and online and host international pop performers like Lady Gaga, Selena Gomez, Katy Perry, Rhianna, Drake, Miley Cyrus, Justin Bieber, Ed Sheeran, Kesha, LMFAO, Snoop Dog, Maroon 5, Jonas Brothers, Fergie, Black Keys and Bruno Mars.

In order to execute a show of this nature, we design the entire environment and every element within it virtually. All of the technologies and staging are added to the 3D model over the course of the six months prior to the show, so come time for installation, there are no surprises.
We also create 3D renderings of the stage areas for the approval process and update them on a daily basis on a private website for everyone on the MMVA creative team - the producers, set designers, and the LDs, as well as production teams from several companies providing custom video content, staging, lighting, video infrastructure, and rigging services.
The show is televised live, fast paced and and there's always the chance of rain. The venue is difficult with the high volume of pedestrian traffic, street closures, heavy vehicle and streetcar traffic, a tight load-in and rehearsal schedules. One year the smaller John St. stage also had to be mobile. The challenge is to maintain vision, budget and timeline, and fill large areas of stage, taking into consideration the interplay between various lighting, large scale video elements and electronic backdrops, which keep the fluidity of the show and provide different looks for each of the performers.
MMVAs By the Numbers
955 people to put on the show
8,300 total hours for set up
10 days to build the three MMVA stages
35 tractor trailers loading in the stage gear
More than 450,000 kilograms of steel and gear used in the three MMVA stages
1,768 metres of barricades used to hold back thousands of screaming fans
24 production rundown drafts
35 high definition cameras used to catch all the action for the home audiences
185 light fixtures for the red carpet
1,518 metres of red carpet along Toronto's John Street
2,408 metres of cable used for the Red Carpet and web lounge
237,000 Watts of audio
47 official photographers
58 hours spent on sound check
62 kilometres of signal cable
285 walkie-talkies used by MMVAs staff
2,300 hours of take down